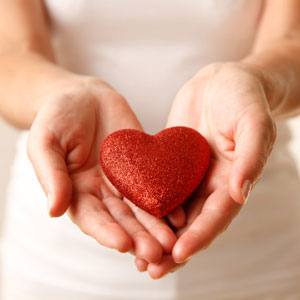 Waddell Family Chiropractic Reviews
What Our Shawnee Patients Say
At Waddell Family Chiropractic we love when patients share with us their feedback and comments after chiropractic care. Please read our patient testimonials below to see what other people have achieved through their tailored treatment plans with us.
Share your stories too! Click here to send us your feedback so that we can help to spread the word about the benefits of natural Waddell Family Chiropractic care.
For more information or to schedule an appointment call or email us today.
---
You Guys are Great
I appreciate the style that you use because I don't feel you are going to break something when you are doing an adjustment. I have always feared that and I feel comfortable going to you. I am telling everyone about you guys. You guys are great.
Amanda P.
I Enjoyed The Personal Touch
I enjoyed the personal touch that the staff reached out to make me feel comfortable. And the Dr. truly gave me hope after listening to me that he could help with my discomfort in my lower back, and all drug free! Awesome!
Sonya S.
Excellent Experience
Excellent experience! I highly recommend Waddell Chiropractic, the staff went above and beyond and Dr. Chris was very kind and extremely informative about my entire care!
Stacey C.
Sleeping Well Again
I was able to sleep without the sciatic pain for the first time in quite a while. I am so thankful. I just didn't know how much longer I was going to be able to go on without rest. Thank you!
Sheryl B.
Looking Forward to Coming Back
I was greeted as soon as I walked in the door by my first name and the ladies were so very helpful and friendly!! I am looking forward to going back and having Dr. Waddell help me with my back. He will also be seeing my 6 yr old, I am very hopeful that he can help him with some problems we have been dealing with since he was 2 yrs of age and no doctors have been able to give us any answers and just keep meditating him!! Thank to everyone at Dr. Waddell's office!!
Teresa W.
Relief After First Visit!
After my first visit I already have some relief! Will definitely bring my family and tell all my friends!
Jami N.
Highly Recommend
Would highly recommend Waddell Family Chiropractic! I have always noticed a significant and consistent difference in care with Chris and staff. They are always extremely pleasant and knowledgeable and professional.
Dane P.
Understanding Staff
Everyone was so helpful and seemed to understand my problems. Thank you for all of your patience and kind nature in dealing with someone that has been in pain for so many years. I look forward to working with all of you.
Joan A.
On the Path To Increased Health And Wellness!
My visit with Dr. Chris Waddell at Waddell Family Chiropractic today was extremely beneficial and inspiring. Dr. Waddell patiently answered all my questions, explained my spinal and hip challenges with true professionalism, and gave me hope that things can and will get better! I feel better already and feel that I am on the path to increased health and wellness! The staff were also very friendly, helpful and efficient! Looking forward to future visits at Waddell Chiropractic and will recommend Dr. Chris Waddell to others!
Judy P.
Very Pleased
I was very pleased with Dr. Waddell and his staff. The office was so clean and the atmosphere made you feel comfortable. I was greeted with a warm welcome and hand shake from the office staff upon my arrival. My experience after that was exceptional! I will certainly refer Dr. Waddell!
Schatzi B.
Very Organzied And Friendly
Very organized and the staff was very friendly. Didn't feel at all uncomfortable and I have no doubts that they can help. Thank you for making my visit as easy going and relaxing as a group of friends gathering around to visit!
Arie D.
Kind And Knowledgeable
The entire staff was very kind and knowledgeable. Office facilities were clean and pleasantly decorated. Support staff members are obviously well-trained and experienced. Dr. Waddell really listened. I admit to being skeptical about chiropractic care. If this first visit is any indication, I am hopeful for improvement in my health issues. I do not at all dread my next visit.
Cheryl W.
Appreciate Thoroughness
I really appreciate the thoroughness and kindness of all the staff. You have a well oiled practice. You were all very informative and professional as well. See you soon.
Nina M.
Always Been Impressed
I've always been impressed by how you were able to help my husband. It took awhile to find a chiropractor who was able to really treat his back and enable him to achieve some relief from the chronic pain. I had no reservations whatsoever about starting treatment with Dr. Waddell and his staff. Thank you for making it a pleasant experience.
Tena S.
Caring
Very nice people to work with and caring.
Clarke B.
Wonderful Doctor, Staff & Facility
Wonderful Dr, staff and facility. I've seen several chiropractors throughout my life and this is by far my most satisfying experience.
Ryan R
I came in with some discomfort and pain in my legs and lower back.
It was very uncomfortable to exercise or sit in the floor with my students. I also have problems with asthma.
I had noticeable improvement after the adjustment. After several adjustments I feel that some health issues, I was experiencing have improved greatly. I now have less headaches, increased energy and decreased need for pain medication. Oh, and I have had almost NO asthma problems.
I was unaware these problems could be fixed with chiropractic care! I would recommend this office and chiropractic care to everyone.
N. R.
I came to Waddell Family Chiropractic due to being diagnosed with Bells Palsy.
This health problem caused difficulty eating, drinking, smiling, and saying some letters. Along with this I had pain in my left neck, shoulder and arm areas.
This was my first time to see a chiropractor. I noticed improvement in about four weeks. I had decreased pain in all the areas that had been causing difficulty. Oh, and now NO problem talking.
I would recommend this office to everyone!!
C. D.
I had never been to a chiropractor before, and a friend recommended Waddell Family Chiropractic.
I was having severe back pain in my lower back. I couldn't work or do activities with my kids. I could barely walk.
I started feeling better after my first adjustment. On my fifth visit my pain was doing much better. I was beginning to sleep better, I had more energy and flexibility. My need for pain medication decreased and there was less mental stress.
I would definitely recommend this office and chiropractic care.My girlfriend, my kids, and I Thank You!!!
J. R.
I came to Waddell Family Chiropractic with a neck injury due to a car wreck.
I had difficulty turning my head very far either way without pain. I couldn't raise my left arm above my shoulder. I was having headaches in the back of my head.
I had seen a chiropractor before so I knew they could help me. There was noticeable improvement in about two weeks. I began having less headaches and more flexibility. Thank goodness I had decreased need for pain medication.
Definitely need to come see Waddell Chiropractic. They give great friendly personalized care.
P. L.
I was brought to Waddell Family Chiropractic by a friend.
This was my first time to see a chiropractor. This friend's philosophy was you don't have to live with pain. So I thought what the heck lets try it. So glad I did!!
I was having back pain. It was difficult to work, due to sitting caused alot of pain. I gradually started improving over the next three weeks and had less tension overall. Who would of thought chiropractic even improved my digestion. I have more flexibility, less headaches and less mental stress. (Being a college student that really helps)
I would recommend this office to everyone! They have great supplement reading/handouts and encouragement to work toward overall health. Oh, and can't forget the website, its great!!
P.R.
---
Waddell Family Chiropractic Reviews | (405) 878-1340